Climbing
Whether you're new to climbing, and looking for a gap year or semester away from campus experience, or you're an elite athlete already sending 5.13's, RIDGE's individualized training plans will take you to the next level. RIDGE Mountain Academy climbing program helps student athletes improve their overall technique and gain experience in the vertical environment. At RIDGE, climbing includes: rock, ice, and alpine. Traveling through vertical environments is the link between all climbing disciplines.
Getting vertical at RIDGE: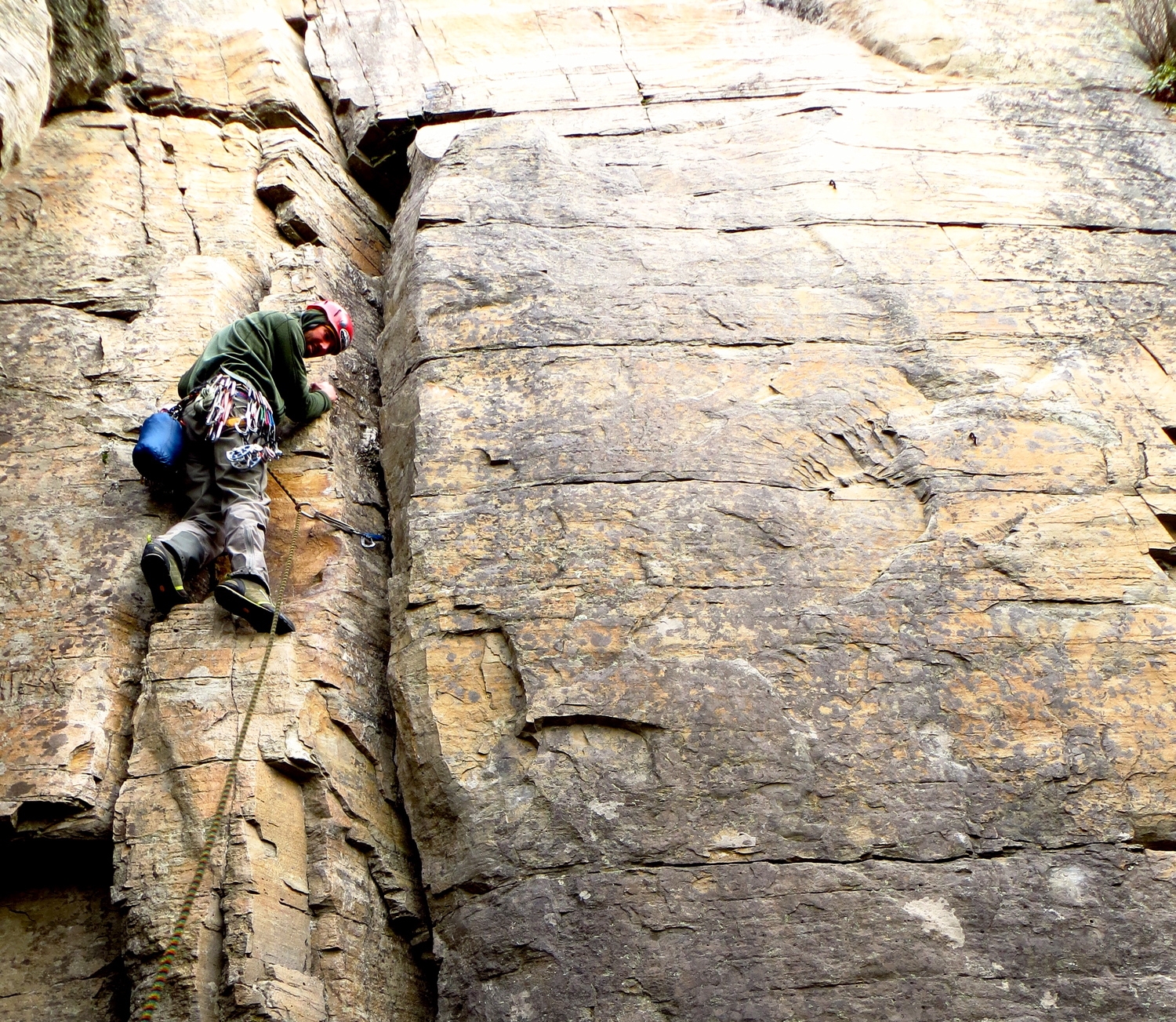 Alpine or Mountaineering- Hike, scramble, rock climb, cross glaciers during a gap year or semester away from campus. Rope-in and learn techniques to travel over rock, ice or snow, with or without skis, and address different aspects of the mountain including ascending alpine ridges and couloirs.
Rock Climbing- Explore natural rock formations and gain knowledge of rope systems, tying in, belaying, leading, abseiling, and lowering. Build endurance, strength, ability and balance as you fine-tune your skills or learn basic techniques. Outdoor and indoor climbing will provide opportunities to build skills.
Ice Climbing- Experience ascending icefalls and frozen waterfalls. Learn to use crampons, ice tools, and techniques such as front pointing, french technique, and placing ice screws.