RIDGE Coaches constantly think about mountain sports- it's in their blood. As we edge closer to the winter we've all got snow on our minds. In this two part series titled: 'How Do You Prepare For Winter?', two RIDGE coaches share their thoughts about how to best prepare for winter.
In Part I of 'How Do You Prepare For Winter?', RIDGE Coach Burket Kniveton proposes a non-obvious approach for preparing for ski season...
How to Mentally Prepare For Winter Without Forgetting About Today
By: Burket Kniveton
For many mountain athletes, Autumn represents the end of mountain biking, climbing, and trail running season. As the leaves fall to the ground, and temperatures begin to drop, many of us begin the annual waiting game for snow and the joy of winter. We 'check-out' from living in the present moment and spend our days longing for the return of warmer weather or the pending onslaught of winter.
Fall is the perfect time of year to check-in with your 'mental game'. Are you able to 'tune in' and crank out a few more rides with your friends, or are you spending your time behind the screen watching ski movies before it's actually winter?
As mountain athletes we're perpetually living in the moment. Our sports require us to be tuned-in and present. If we lose focus, we'll miss the grab, peel off the rock, eat it on the trail, or biff the landing. For many of us, the act of reliving moments of extreme concentration is what it is all about.
Day dreaming about ski season in early October is the mental equivalent of going flyfishing dressed in you ski gear; you'll be a bit awkward and ill-prepared for the task at hand...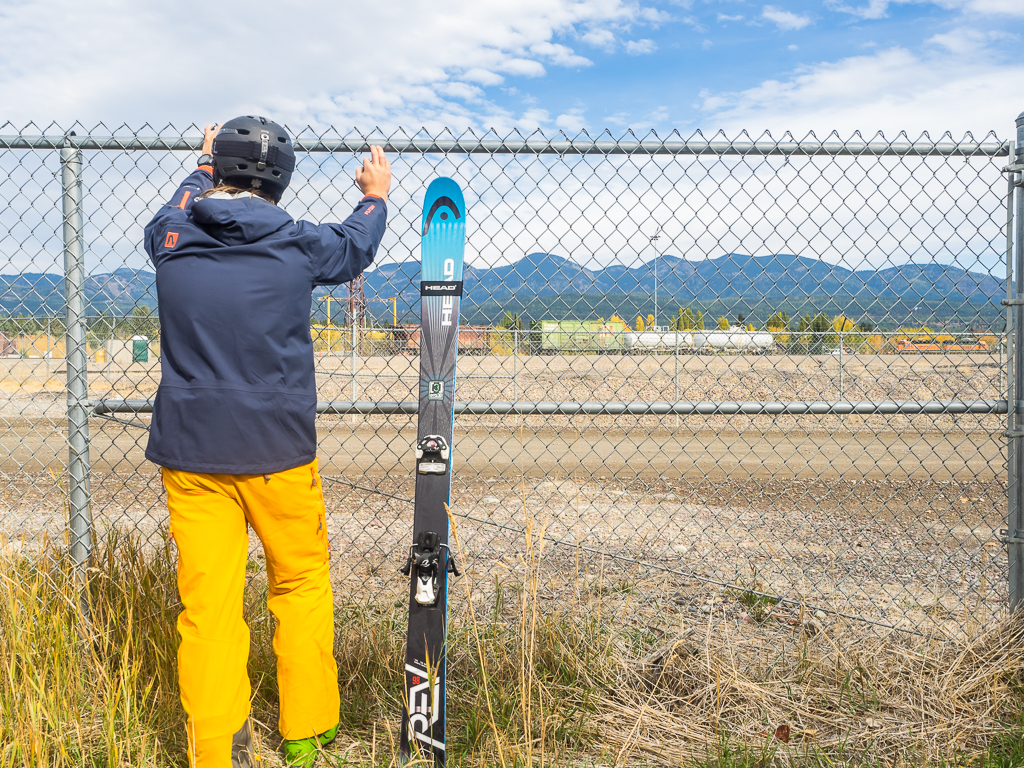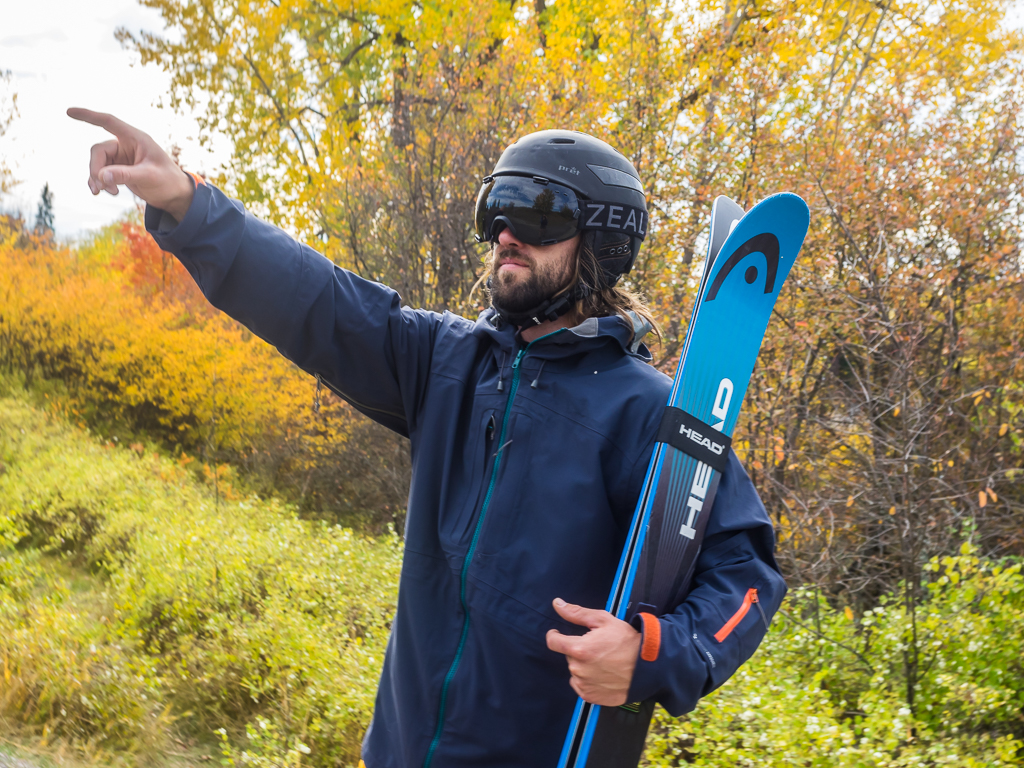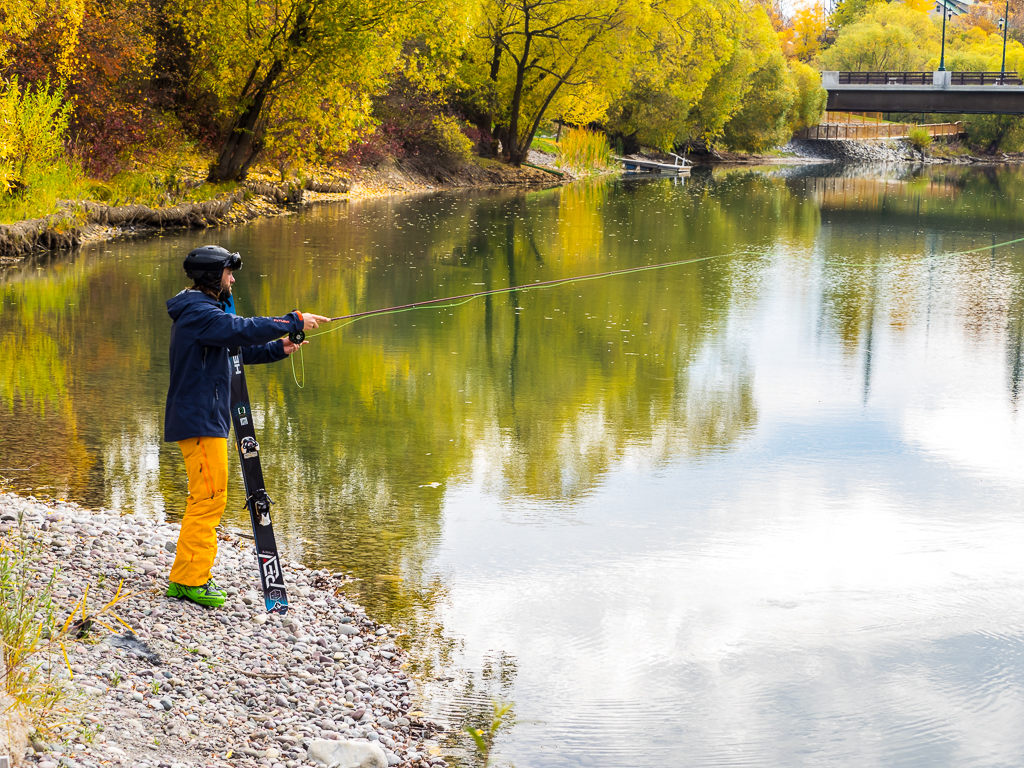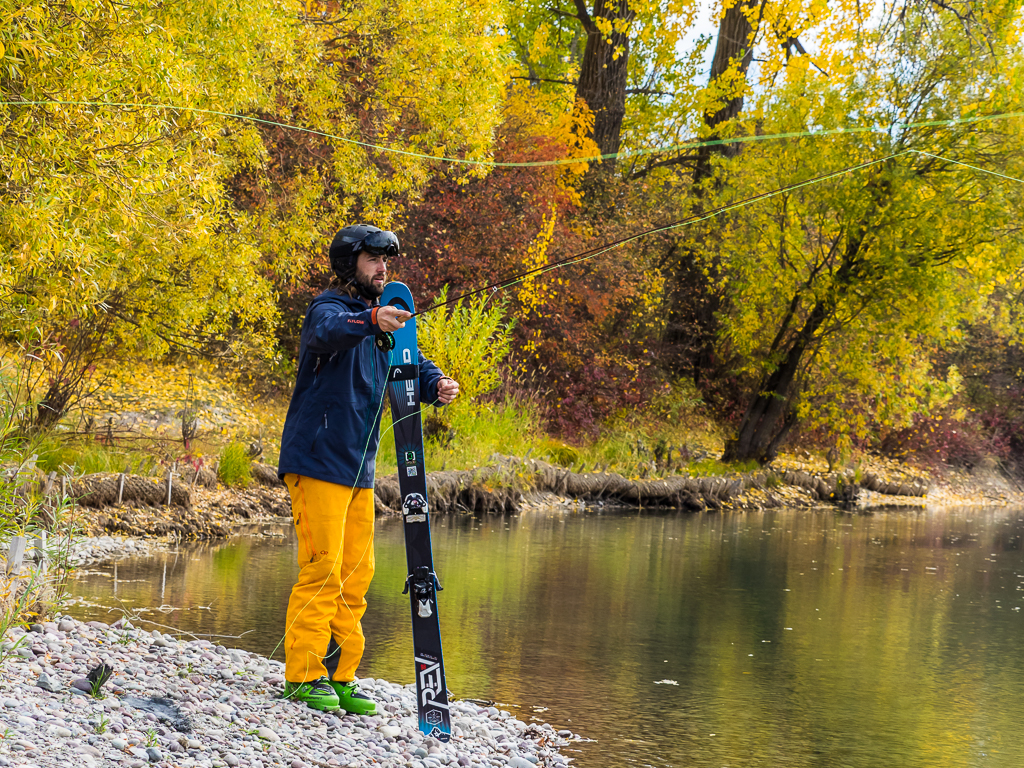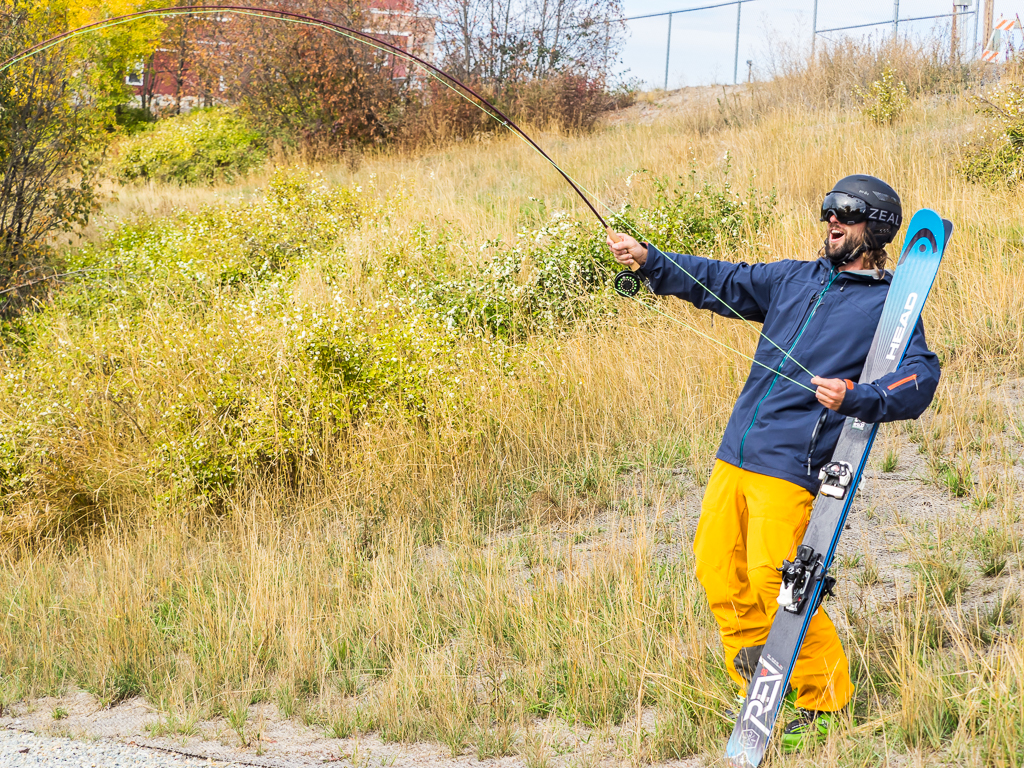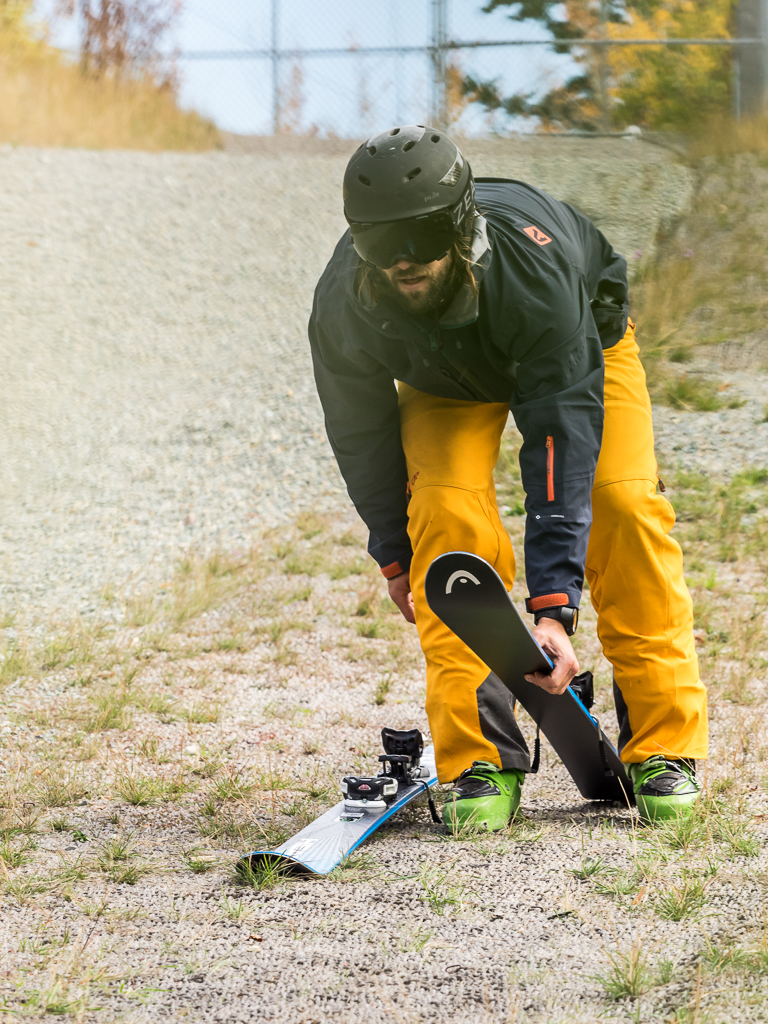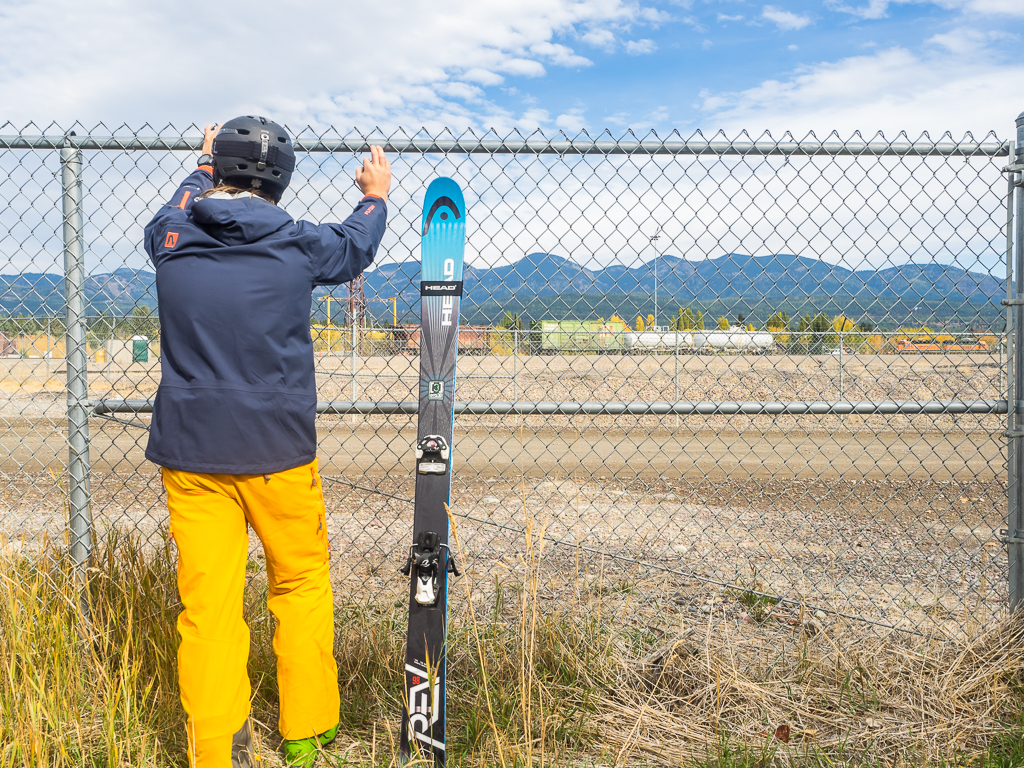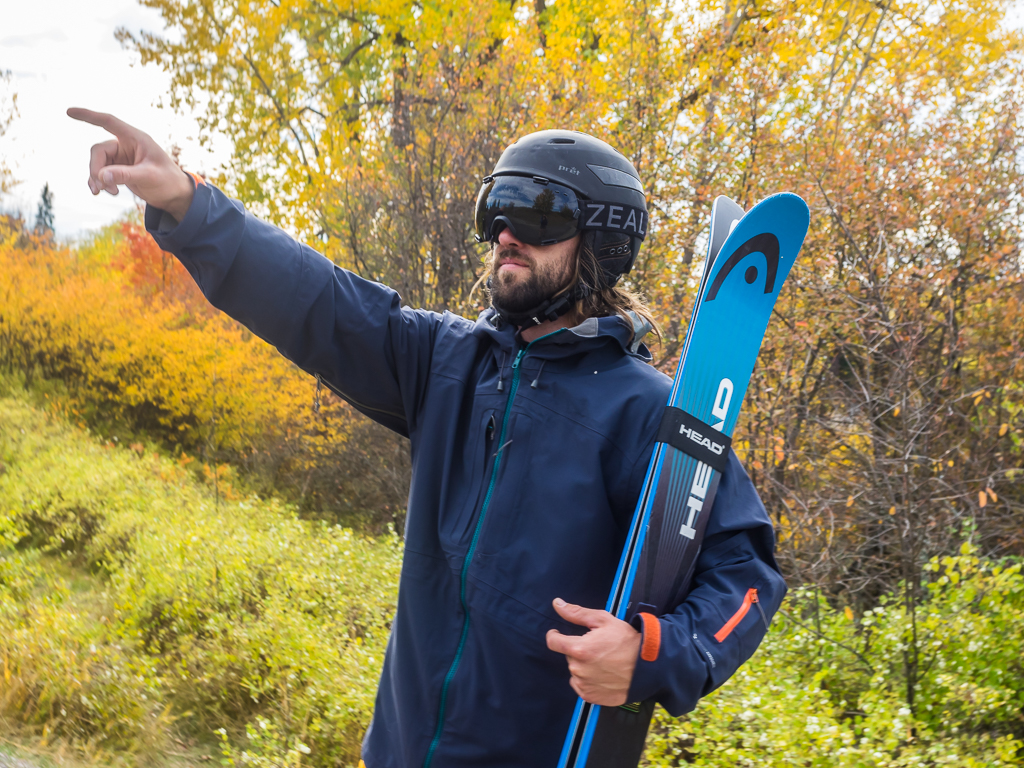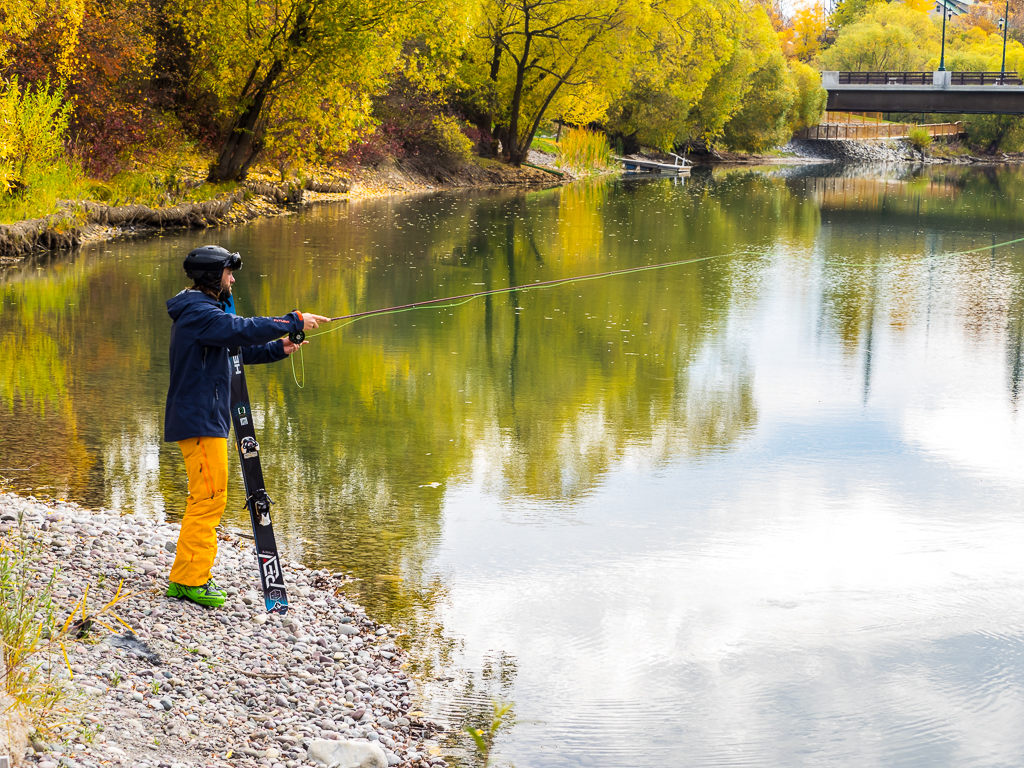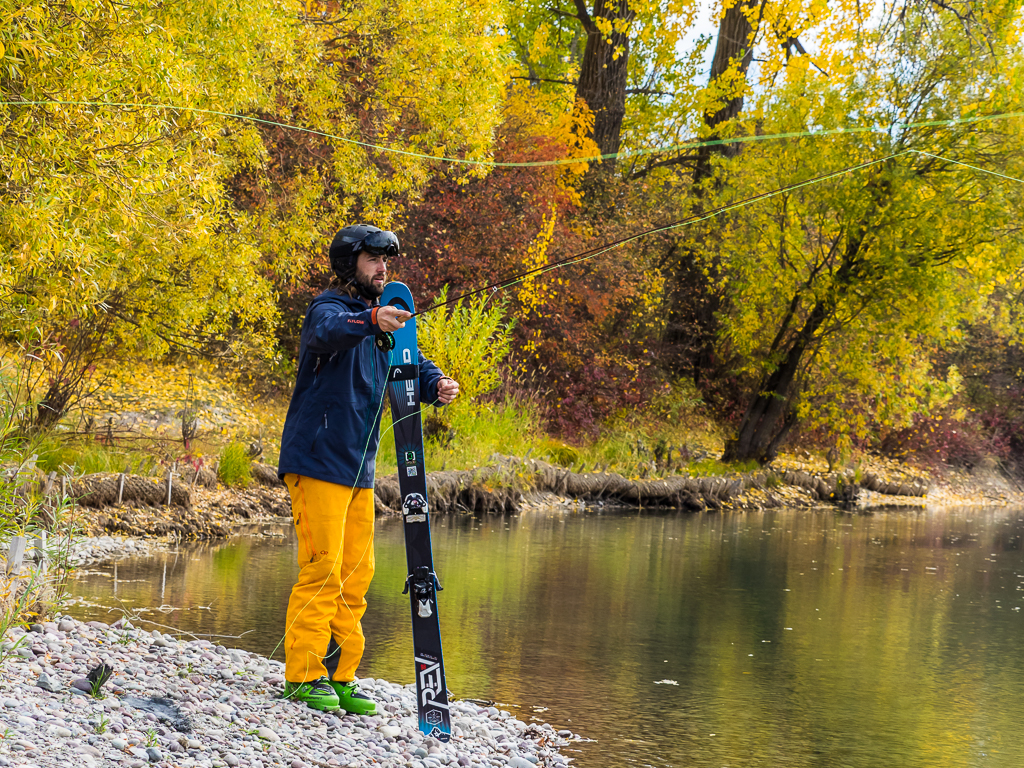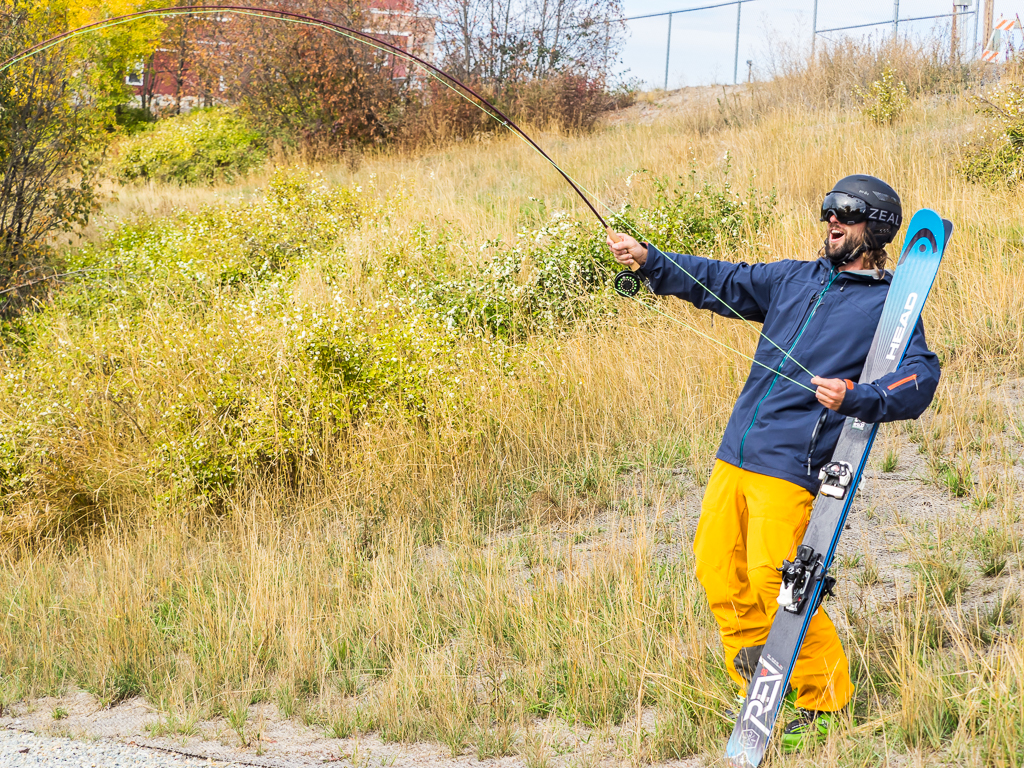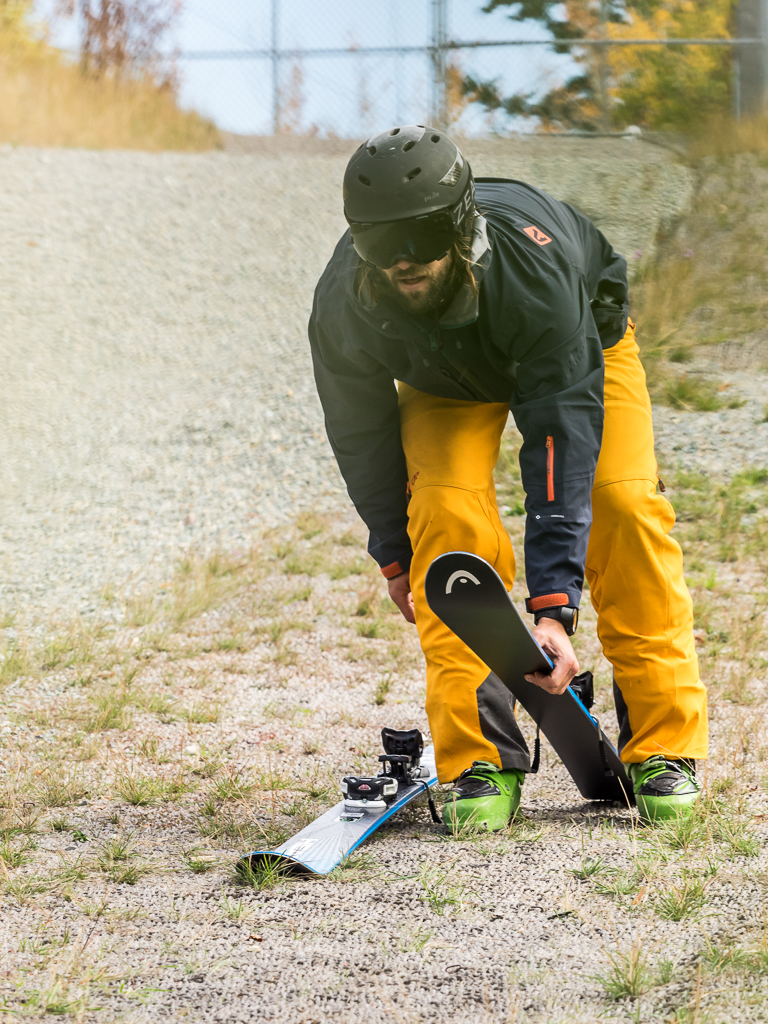 The best mountain athletes are the ones who can tune-in and perform under even the most demanding circumstances. Staying tuned into the season is practicing the same mental game that we use while we're training and competing in the mountains.
Before you lose focus and start to daydream about powder: take the time to enjoy a few more mountain bike rides, trail runs and climbs at the local crag. It's totally worth going to all the preseason ski movie premiers, but it's not worth letting thoughts of winter take you too far away from the present moment.
So, here's my tip of the day: Stay present, embrace the final days of warmth, and prepare for winter without loosing connection to the current moment. Focusing on living in the moment and taking advantage of the few last warm days of the year will make you a better mountain athlete.
And yes, tuning in to your ability to be present will make you a better skier or snowboarder! When that monster powder day hits this winter, you'll be grateful that you're able to focus on skiing the best lines, rather than getting caught-up in thoughts of work or next summer's mountain bike races.